The Heather Society Gathering in Perth was chosen as an appropriate occasion to present two Awards of Honour to our long-standing members.
Daphne Everett
With the publication of the Autumn Bulletin, Daphne Everett has retired from her editorship of the Bulletin after a remarkable 27 years in post, overseeing more than 80 editions of this much loved publication. Daphne was presented with a framed certificate and a gift of heather plants.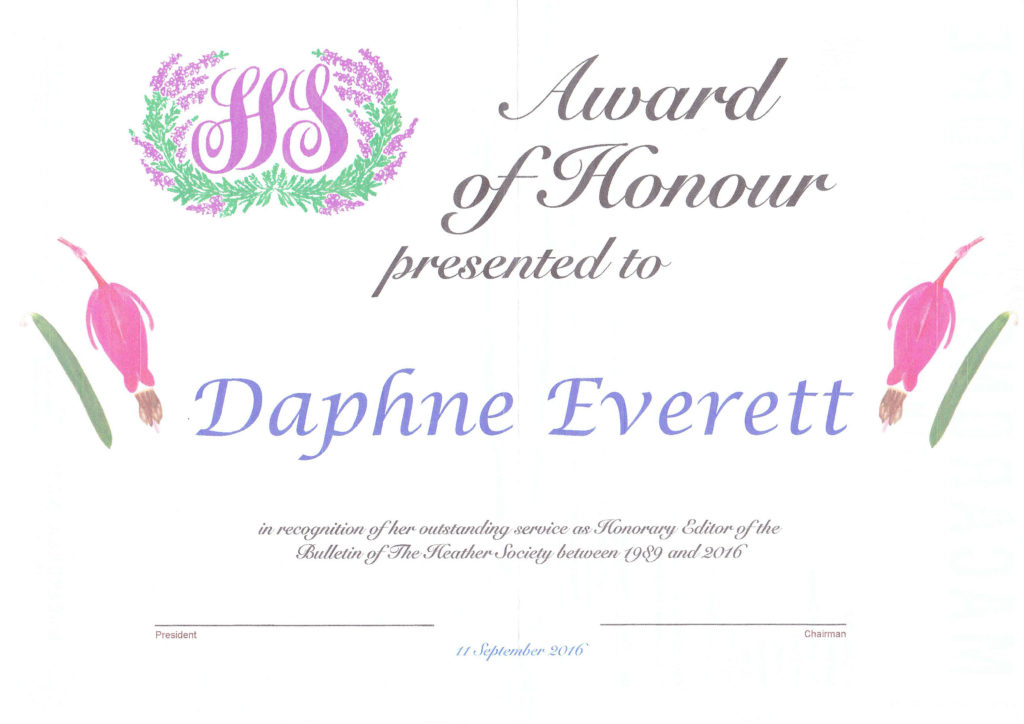 Charles Nelson
Charles Nelson has been our respected botanist and technical expert for many years. He has held many roles within the Society, Administrator, Honorary Yearbook Editor and Honorary Registrar. He has recently retired from the Administrator role, and will retire from the Registrar role at the end of 2016. The 2017 Yearbook will also be his last as Editor. Charles was also presented with a framed certificate.